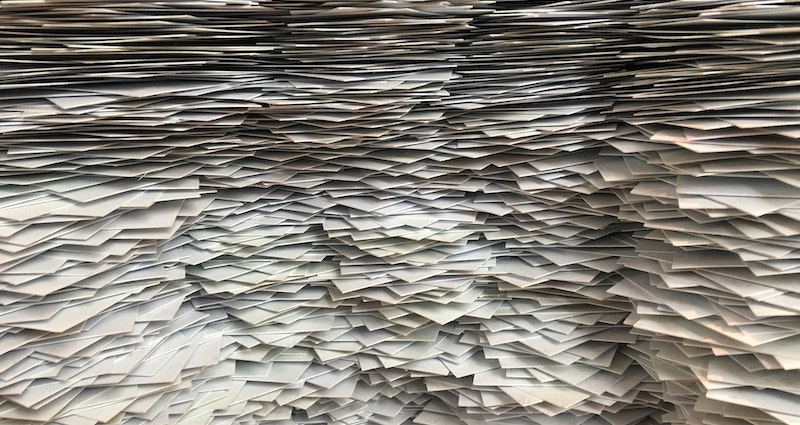 Paper incident reports work, they are simple to use day or night, and don't require a computer skills, nor the firefighter to remember some password.
That said, paper has its downsides also. At two in the morning, handwriting is increasingly illegible, firefighters make mistakes on who was in attendance or details of the incident, and those paper reports often go under reviewed. Mistakes are made, and are they often not caught. Paper is hard to manage over time, and access when needed - maybe months / years later (or when entering into NFIRS.)
Online reports that are available to the whole department are reviewed by many interested parties. For those there; did they get credit, what did the reporting officer deem important that they can learn from, are the details accurate, is the attendance correct? For those not there; what was the call, was it an educational incident, who reponded and what tactics/strategies were employed? There is a lot to learn from those not there, almost as an electronic-AAR or fodder for the continuous improvement of "what would I do in that situation, in all roles?".
Moving from spreadsheets
Transcribing paper reports into spreadsheets can be powerful, and can allow custom reporting just as you need it. That said, spreadsheets are pretty hard to share amongst a group. The more they do the less readable they are, and the less engaging they are to firefighters.
Responserack - simple/shared reports…
Responserack makes reporting fun, fast and powerful.
Responserack aims to be as simple as paper, as freeing as paper, as flexible as paper … but shared online amongst your firefighters, engaging your firefighters, and improving your organizations service and reporting.
Responserack captures helpful information; who attended, what was done, where, when and then presents this information to your fire department community. Responserack helps generate National Fire Incident Reporting (NFIRS) output, allowing you to better apply for grants, and gives you the data you need.