Responserack helps volunteer firefighters have the right information at the right time, with integrated location lookup and location maps.
Responserack location maps provide directions to the location. Mobile ready, they launch mapping apps for turn by turn voice directions.
Electronic maps aren't a replacement for detailed fire department paper maps and firefighter experience, especially when away from more populated areas, however these maps can provide a "turn left or right out of the station" guide and regularly provide complete directions to the scene/area. Electronic maps have their place and provide insights/information to mobile devices
When available a streetview provides a snapshot view of the address, perhaps assisting a 'mental picture' of the scene's location before arrival. If streetview is not available, a satelite map gives an overview of the area.
Location Maps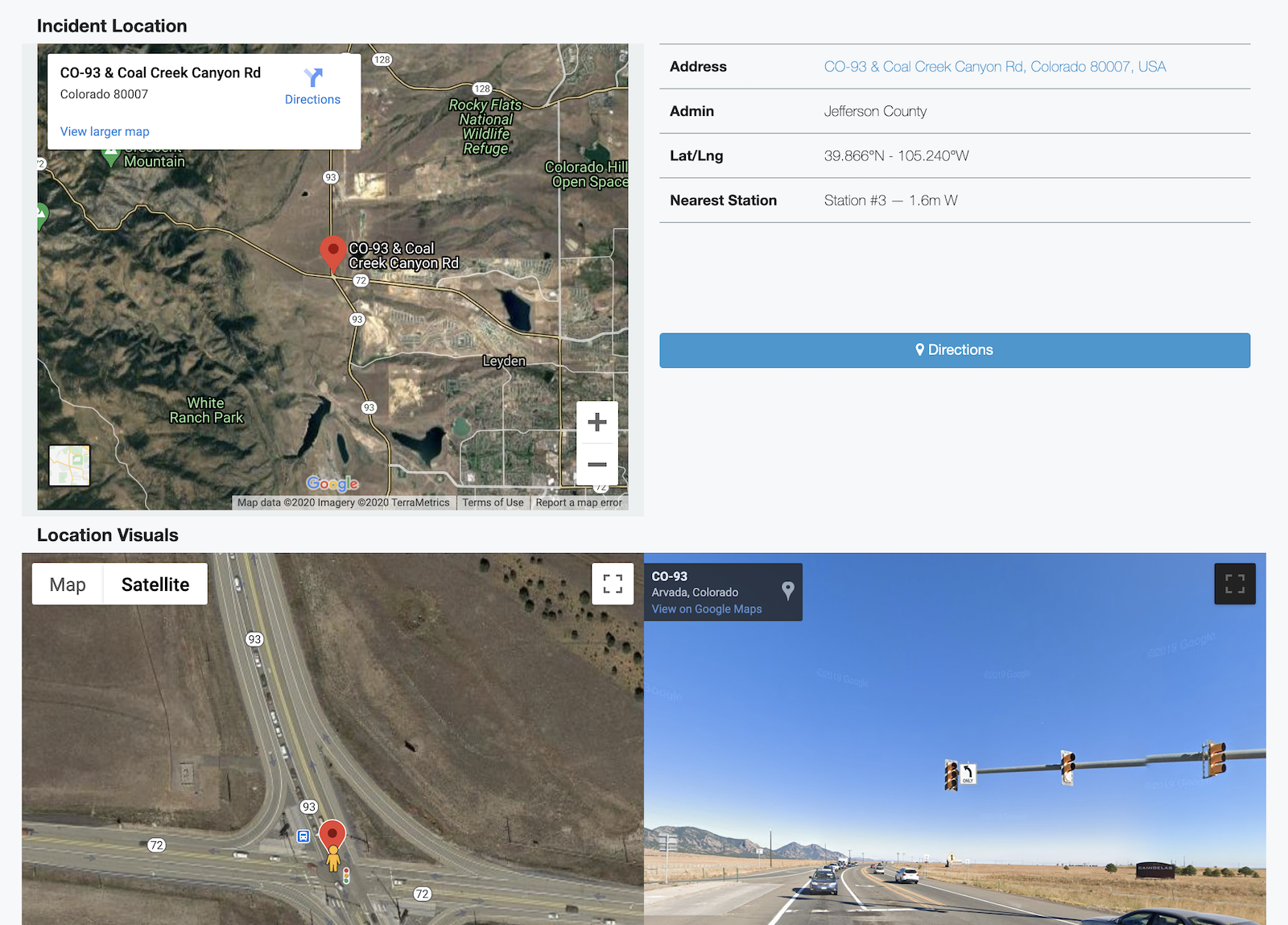 Information is power, so empower your volunteer firefighters with information via Responserack. Contact us to see what Responserack can do for your volunteer fire department.