Responserack helps volunteer firefighters have the right information at the right time, without overloading them or burying more things in their email. The Responserack briefings view is a personalized feed, customized for each firefighter.
Responserack Briefings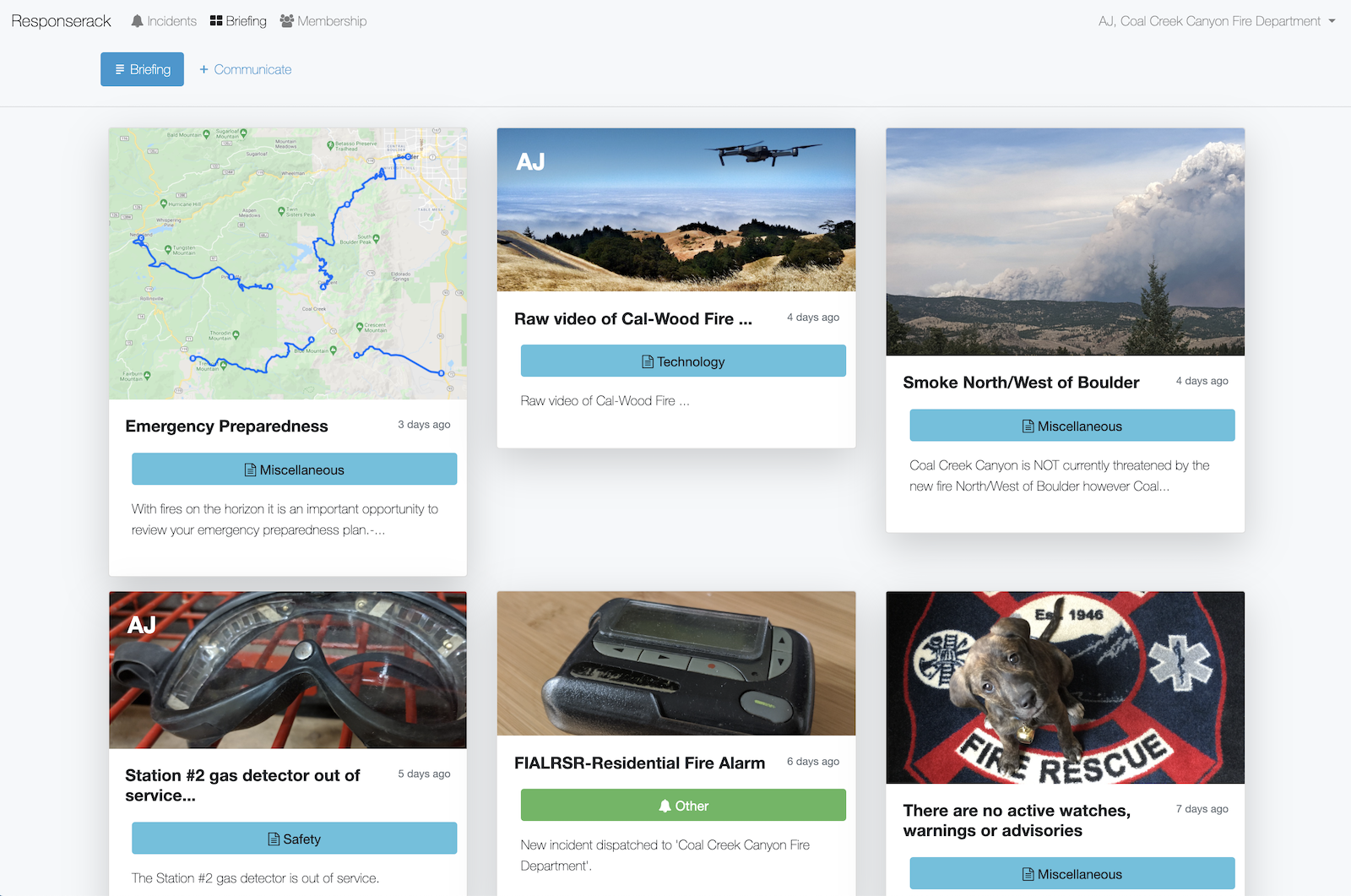 Information can be pulled from the department website, fire updates from InciWeb, fire weather from the National Weather Service and more. Sharing on Responserack (to member groups) promotes sending information to the right people at the right time.
Information is power, so empower your volunteer firefighters with information via Responserack. Contact us to see what Responserack can do for your fire department.