Recognize Volunteer Firefighter Service
Years of service is a crude measure of service; it doesn't include lives helped, property protected, hours volunteered or members mentored. That said, it is a measure and one that can become a badge of honor as it grows. Time passes and volunteer firefighters don't typically keep track of this themselves, so let's do it for them.
Responserack assists your fire department in recognizing service by presenting upcoming anniversaries. Knowing which aniversaries are coming up allows you to reach out and congratulate your member, and perhaps add a smile to their face.
Recognizing milestone anniversaries; 5 years, 10 years, and more … as significant events. Find a way to celebrate and recognize; perhaps with a message from the chief, or an article in the local publication, or your quarterly department newsletter, or your annual meeting/posts/annual-awards/. Let your membership community see who has given those years of service.
Member Anniversaries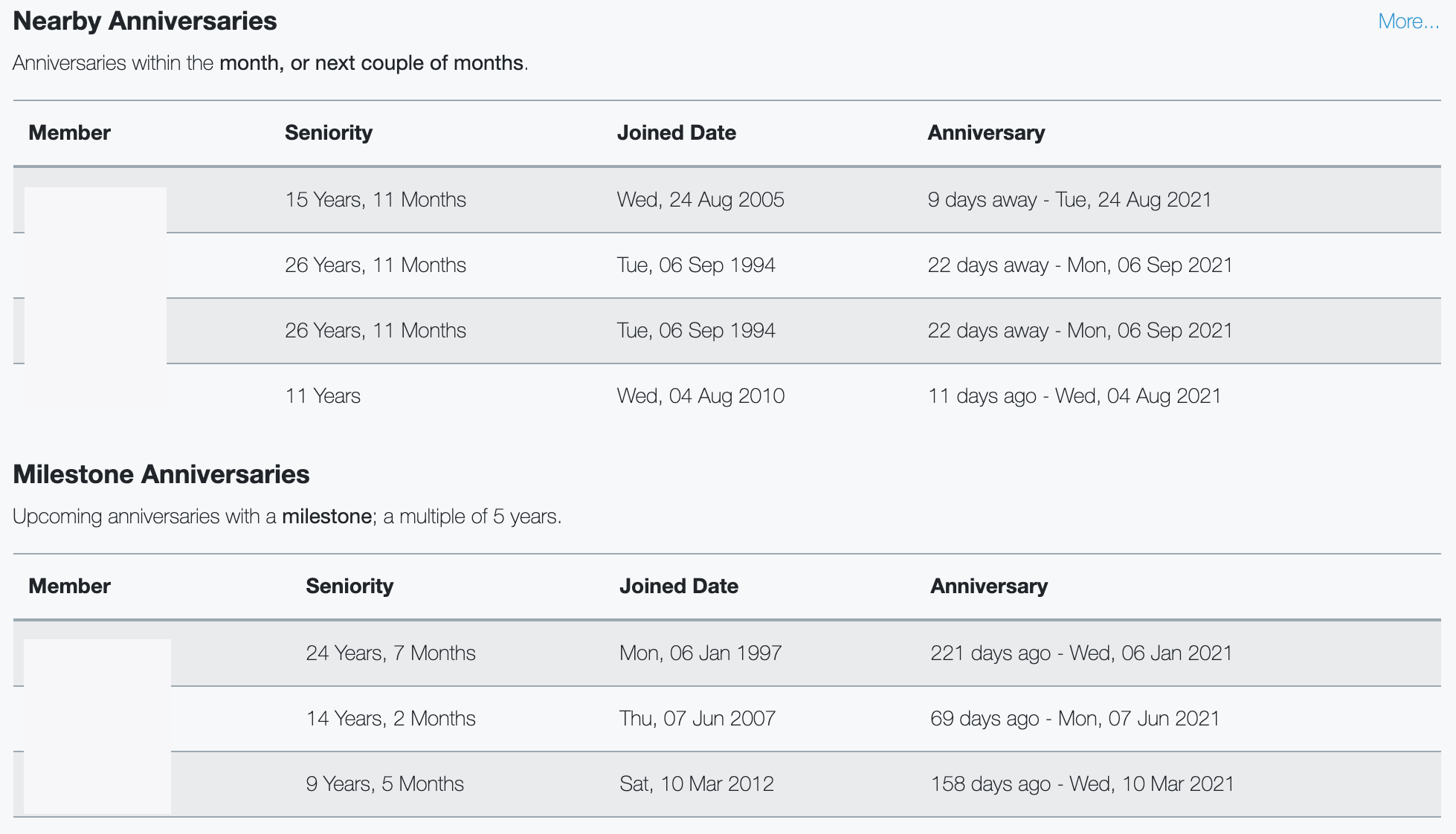 Member Anniversary Briefing
Responserack assists your fire department membership by notifying them of a member's anniversary. Members can congatulate their peers.