Service for Fire Departments
Responserack provides information management & incident reporting services for volunteer fire departments. Combining mobile response applications with full administrative back end services, Responserack supports today's volunteer firefighters and modern volunteer fire departments.
Responserack integrates dispatch notifications and 'who is responding' with incident reports, leading to valuable & easy to access data for your department, and effortless NFIRS reporting. Responserack simplifies your operations for both firefighters and administrators, while saving you money.
Responserack helps you migrate from your old RMS to where your members are happy. Switch from Firehouse Software or switch from Emergency Reporting Software or other legacy RMS:
Member Communication Services:
News Feed - information updates on incidents, department events and more
Member Contact list / messaging - connecting your membership, strengthening your culture
Informational Posts - fire weather, local conditions, department blog updates
Operational Services:
Incident Reports - what, where, when and what actions taken
Dispatch Notifications with Computer Aided Dispatch (CAD) integration
Place (location) Information - prior incidents, even location notes
Maps - address lookup, directions, even streetview (where available)
Administration Services:
Incident Completion Workflow - ensuring great reports, every time
NFIRS Mapping; generating reports for incidents
NFIRS Exports; export your NFIRS records for submission
Personnel history / records
Intrigued?
Contact us at Responserack to learn more about how we can help your department. If you need to know more we'll answer your questions.
Member Communication Services:
Personalized news feeds for your membership.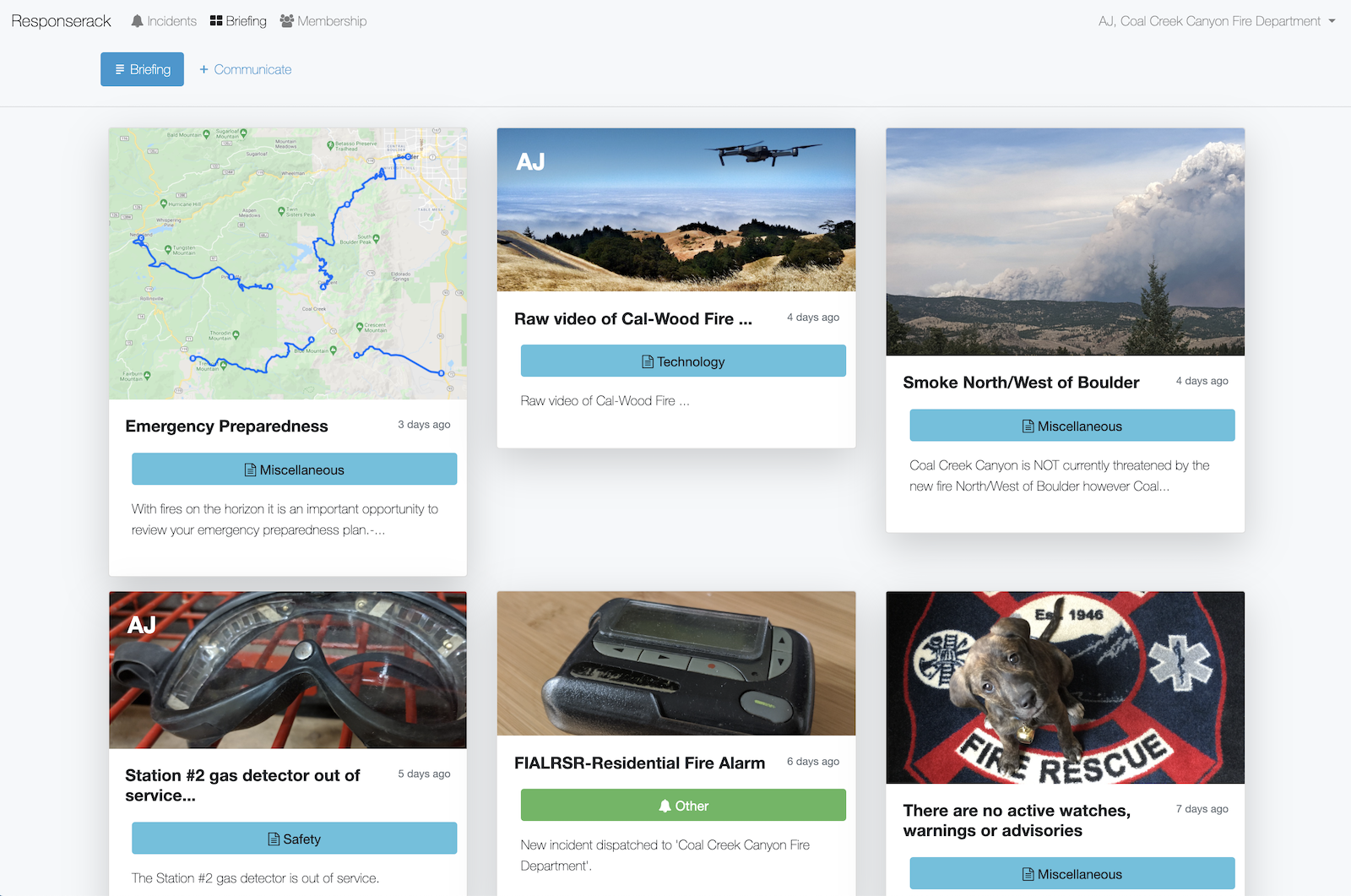 Operational Services:
Incidents view (for Firefighters)